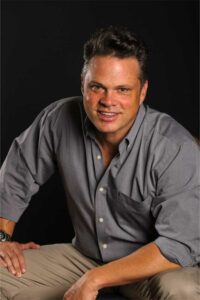 As an accomplished internet marketer and digital strategist, Jason has a proven track record of delivering exceptional results for medium and large companies. With over 20 years of experience in the field, Jason possesses a deep understanding of the digital landscape and leverages cutting-edge marketing techniques to drive online success.
With a passion for helping businesses thrive in the digital realm, Jason excels at developing and implementing comprehensive marketing strategies tailored to the unique needs of each client.
By combining in-depth market research, data-driven insights, and a creative approach, Jason delivers innov
ative solutions that maximize brand visibility, engage target audiences, and generate measurable growth.
Throughout Jason's career, he has collaborated with a diverse range of industries, including :
Enterprise Software
Industrial Distribution
Attorneys and Law Firms
Physicians and Neurologists
Consultants
His expertise extends across various facets of Internet marketing, including search engine
optimization (SEO), pay-per-click (PPC) advertising, social media marketing, content marketing, conversion rate optimization (CRO), and email marketing.
As a trusted advisor, Jason prioritizes open and transparent communication with clients. They work closely with marketing teams and executives, understanding the business goals and aligning marketing strategies to drive tangible results. By providing regular progress reports and leveraging analytics, Jason ensures that key stakeholders are informed and empowered to make data-backed decisions.
In addition to their professional expertise, Jason stays ahead of the ever-evolving digital landscape by continuously updating their skills and staying abreast of the latest industry trends. They hold certifications in leading marketing platforms, such as Google Ads and Google Analytics, and regularly attend industry conferences and workshops to deepen their knowledge and expand their network.
When he's not immersed in the world of digital marketing, they enjoy sharing their expertise through thought leadership articles, speaking engagements, and mentoring aspiring marketers. They believe in fostering a collaborative environment and empowering others to harness the power of digital marketing for business growth.
If you're seeking an experienced internet marketer who can propel your medium or large company to new heights in the online realm, Jason is the go-to professional. Contact him today to discuss how they can help you understand what's needed, frame your marketing objectives and exceed your digital goals.